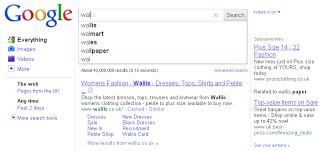 Uncategorized
Instant search has arrived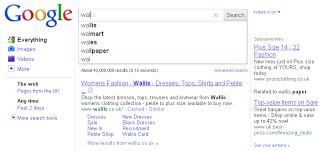 If you go to Google right now you might notice that your search results start appearing as you type. This is Google's new Instant Search in operation.
This is a massive change for Google because now your search is refined each time you type in a letter and this has a big effects both positive and negative.
I give a big hats off to Google because once again they have put their users first – this is extremely useful for ordinary people. Let's look at an example:
wal – might lead to walls, wallis, wallpaper, wales
walk – might lead to walkway, walkers, walking, walk scotland
walking – walking boots, walking upright, walking along
walking vacations… and so on
Each letter you type gives you a lovely range of choice.
But for website owners – this is a headache and a half. Google have done their homework, traditionally I have recommended that for both Paid Search and SEO – three word keywords, or precise phrasing lead to far better results.
That still holds true, if someone is after 'walking vacation France' we can provide a precise advert for that. But the big question is will users 'get' to three words. Will they stop after entering just a few letters of the second word.
Now you see some of the questioning that makes up the proposition for marketing your website. The long and short of this will be:
More expensive Paid Search – Google will profit because advertisers will compete on shorter key phrases thus creating competition
More expensive Paid Search because listing will appear more often (even though they won't be clicked on as they only appear a short time), the frequency of adverts show will go up, but the clicks down, as people miss them, this will lead to lower quality scores for keywords and therefore make it more expensive to maintain ranking.
More emphasis on SEO – now if your website is about 'sailing' it is more important than ever to get ranked highly for that single word… SEO matters more than ever.
But there is more – and I would be wrong not to encourage my customers if I did not say this – when struggling to find things to write about, actually it is more important than ever to have your content published in as many places as you can.
Take that keyword 'sailing' you stand almost as much chance of being seen on your own website as anyone else's. So you may as well be on that someone's else's website. It is more important than ever before that prejudices and competition is put aside and companies within industries start working together so that combined they stand a chance on Google. Because on your own – you'll never do it!
Comments
comments