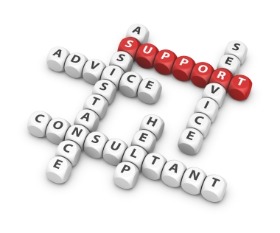 Uncategorized
Web Consultancy – it's quite wrong you know
So we have clients doing an unbelievable number of different things on the Internet, the more I think about our strap line the more I think how complete apt it is for [email protected] – Putting Business on the 'Net. Talk about the Internet of things.
In my last post I wrote about our expanding services into fulfilment, not to tar the same brush and yet at completely the opposite end of the scale, I now feel confident to write about our expanding Consultancy Services.
We set up [email protected] to cover all aspects of how a business might get the most of the Internet, from Domain Names to web marketing, we somehow fitted into that whole global channel of things. And sure in the early days people would call us and ask if they should register DomainA or DomainX – did it need a hyphen or could should it be .co.uk or .com – always happy to oblige the questions have only gotten tougher.
So – what really is Web Consultancy – to be frank we really not fans of the word Consultancy – the truth is consultants tend to advise one set of actions and then return a bit later with a counter set of actions all the time getting paid. We know that's not quite true, but often it's the perceived result, it's highly open to abuse.
We do it to… we'll recommend a factual all singing and dancing website and then a few weeks later a one page mobile site. I can promise you now it's not because we don't know what we're doing (that's pretty obvious) – but it's because everything changes so fast, constantly – even we struggle to keep up.
Now put that from your perspective or a 'normal' non-web business persons point of view. We have a vague idea of what we're going – how can anyone non-techie have an idea. The bottom line is that don't and they rely on advice, recommendation and help from the likes of us, who are only vaguely aware.
So what do we offer – ultimately we offer a number to call, a real person to garner a point of view, someone to put things into English for you. if you have heard of something, a latest fad, a 'must-have', or some other web thing that you think might be good for you or your business – call us and have an open discussion about it.
Call us a lot and we'll probably find we're doing quite a lot of work for you, but we're always here and always happy to advise. Our consultancy is not geared to results, or costs or ROI, it is geared to making it simply for our clients to understand, what we're doing, what others are doing on their website and what else is on and out there.
I do worry a bit, you hear of consultants walking into a company charging incredible fees, and seemingly providing below average advice on a website and being totally unaccountable. My hackles get raised, that is not the sort of company we want to be. Instead you can consult us for a truthful and no-nonsense answer, we'll give our opinion and often some options to go with it, leaving you to make the right informed decision.
Comments
comments